We aim to organize a mountaineering or hiking expedition outside Ghana at least every two years. Preferably we look at destinations in Africa but we have realised other projects outside Africa in the past. If you are interested in one of the upcoming projects or want to go yourself or with a group to one of our past destinations, let us know. We are happy to share what we know and we can help you to be prepared for the summit of your dreams.
Bucket List
Fluchthorn Traverse
Margherita Peak, Rwenzori Mountains
Monte Rosa
Ben Nevis ( Scottish Highlands )
Aconcagua
….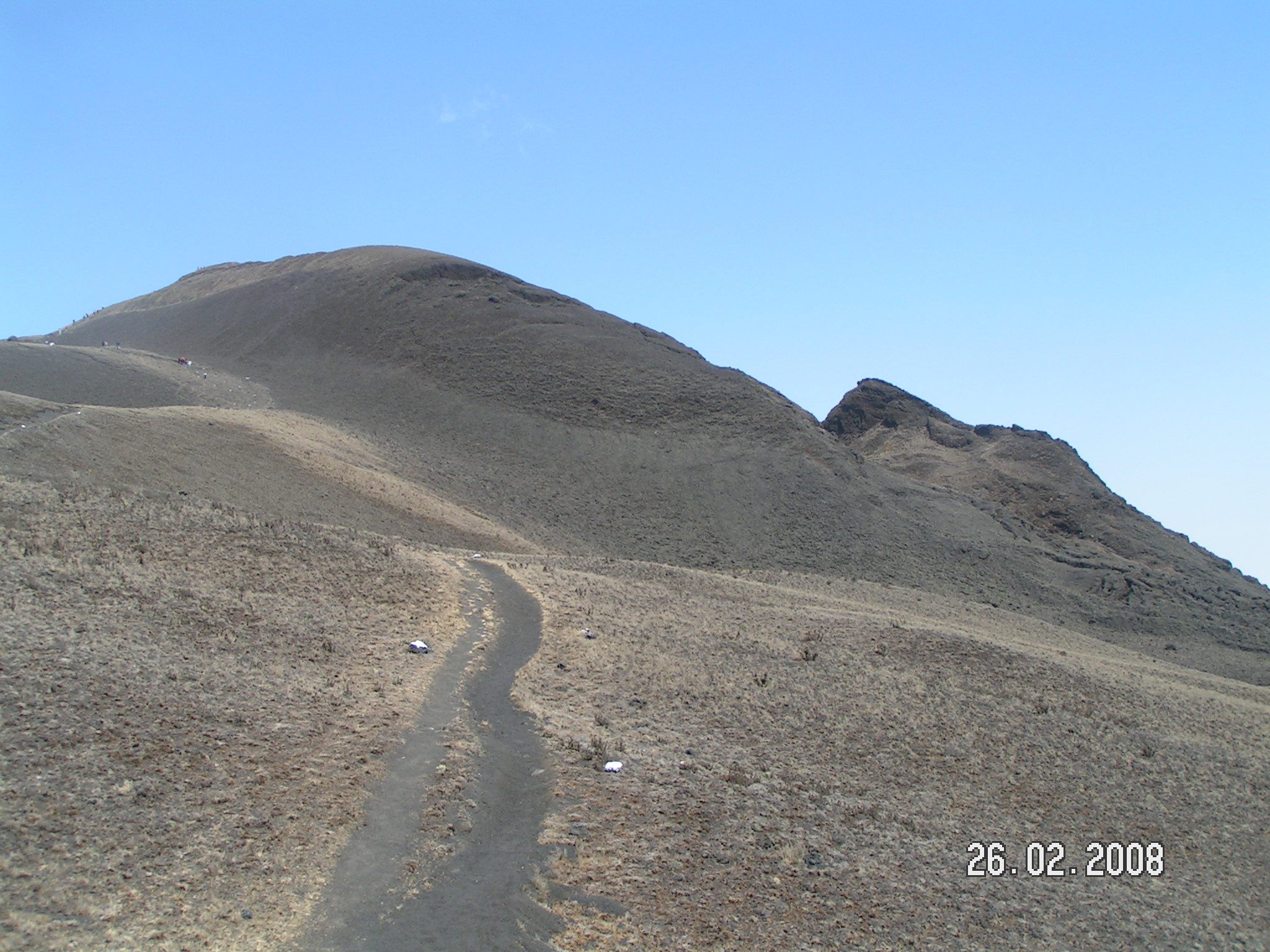 Mount Cameroon, 2008, Cameroon
Mount Cameroon is the highest mountain in West Africa and not a difficult mountain. Technical skills are not required and with 4,095 meters it is not too high. It is a very active volcano with the last eruptions in 1999 and 2000. 
We started the hike at about 900 meters from Buea in tropical conditions and hiked up to 3,200 meters on the first day where we pitched our tent. The next day was summit day and we descended via Mann's Spring Camp for another night on the mountain.
We had a great time in Cameroon with very friendly and hospitable people, beautiful landscapes and the very lively city of Douala.
Jebel Toubkal, 2009, Morocco
With 4,167 meters, Toubkal is the highest mountain in Northern Africa and  the Arab World. It is an easy mountain, not requiring any technical skills. 

It is often climbed in winter on skis, but we went in late May and only had to cross a few snowfields. We started off in Imlil and it took two days to reach the summit. 

Toubkal is a very beautiful hike and the Atlas Mountains are certainly worth more visits.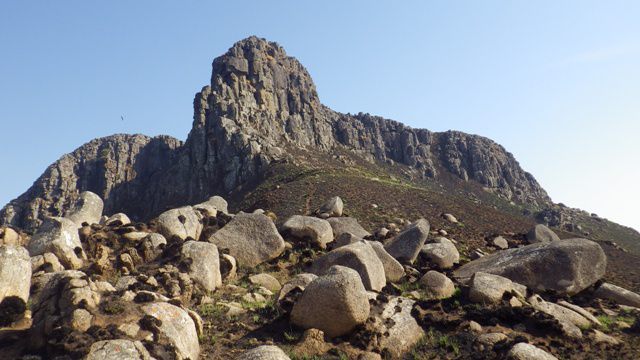 Mount Bintumani, 2013, Sierra Leone
Now, this is a great adventure. Bintumani is only 1,945 meters high, but its remote location and its beauty make it well worth a visit. 
On the first day, you hike up to a plateau with a river running through. The water is safe for drinking and would allow a longer stay on the mountain. There are lots of hiking and climbing possibilities and you can see buffaloes, antelopes, hyraxes, and much more.
The summit can be reached through a short, easy scramble on the second day.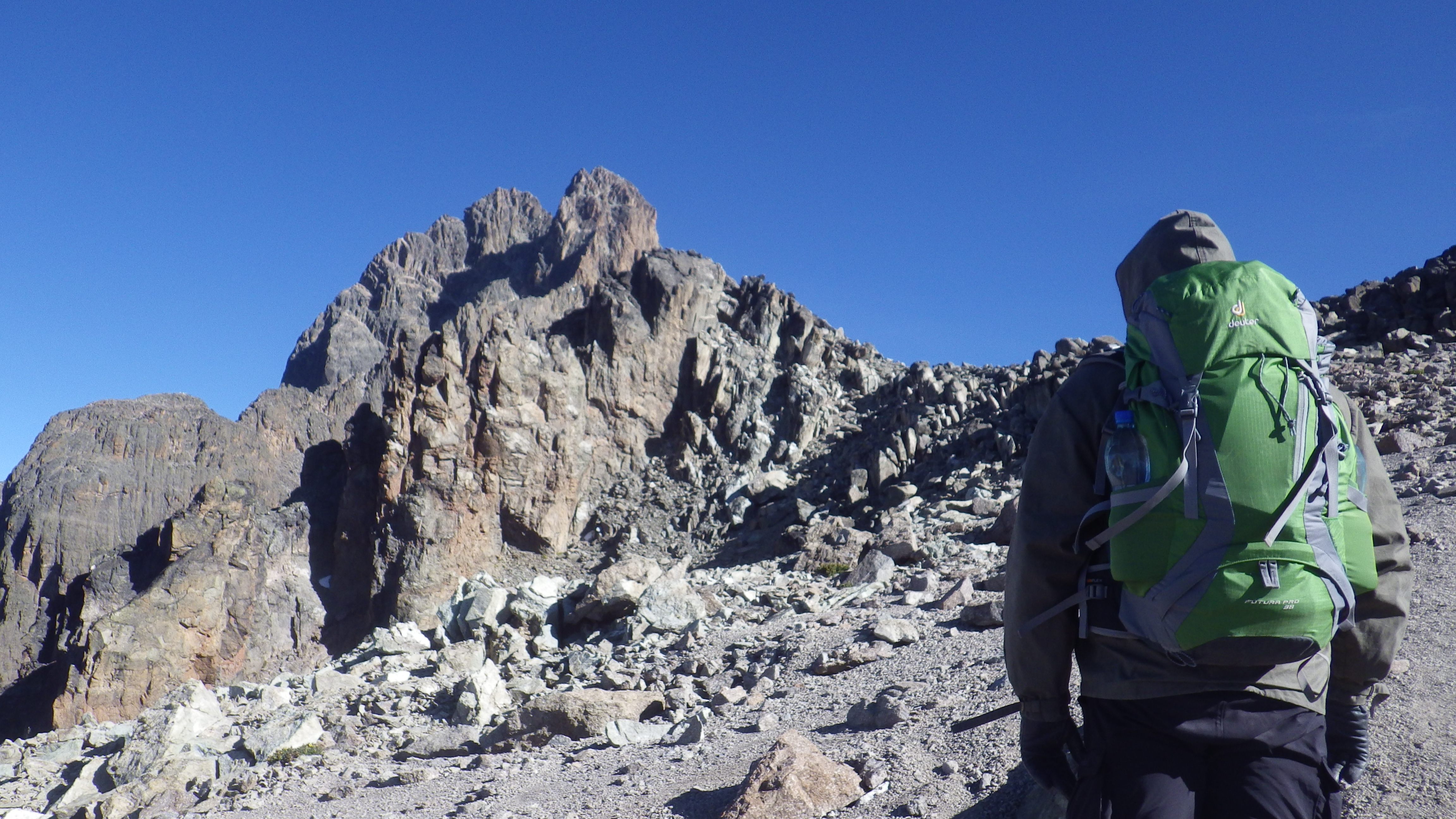 Mount Kenya, 2014,  Kenya
Endless possibilities for climbing and hiking in Mount Kenya National Park.

We hiked via Point Lenana ( 4,985 meters ) to the Austrian Hut and climbed Nelion ( 5,188 meters ) the next day. Due to icy conditions, we were not able to proceed to Batian.

So we must go back!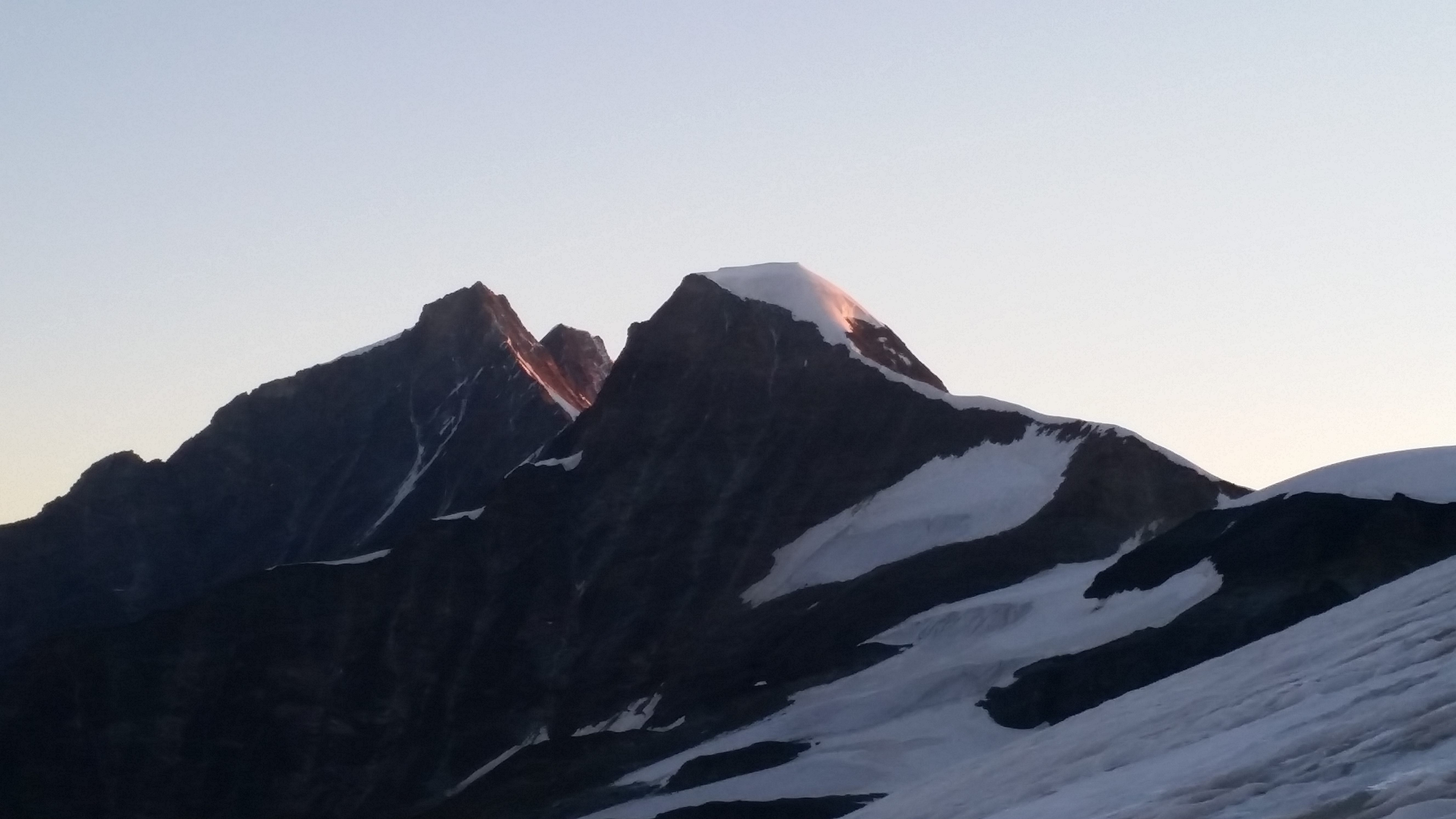 Breithorn & Rimpfischhorn, 2015, Switzerland
With 4,165 meters Breithorn is not much higher than Mount Cameroon. But quite a difference. We did Breithorn on the first day to acclimatize and warm up, then climbed Rimpfischhorn ( 4,199 m ) on the second day.

Perfect weather throughout, but an incoming weather front prevented us from going to Dufourspitze.

And again, we have to come back. 🙂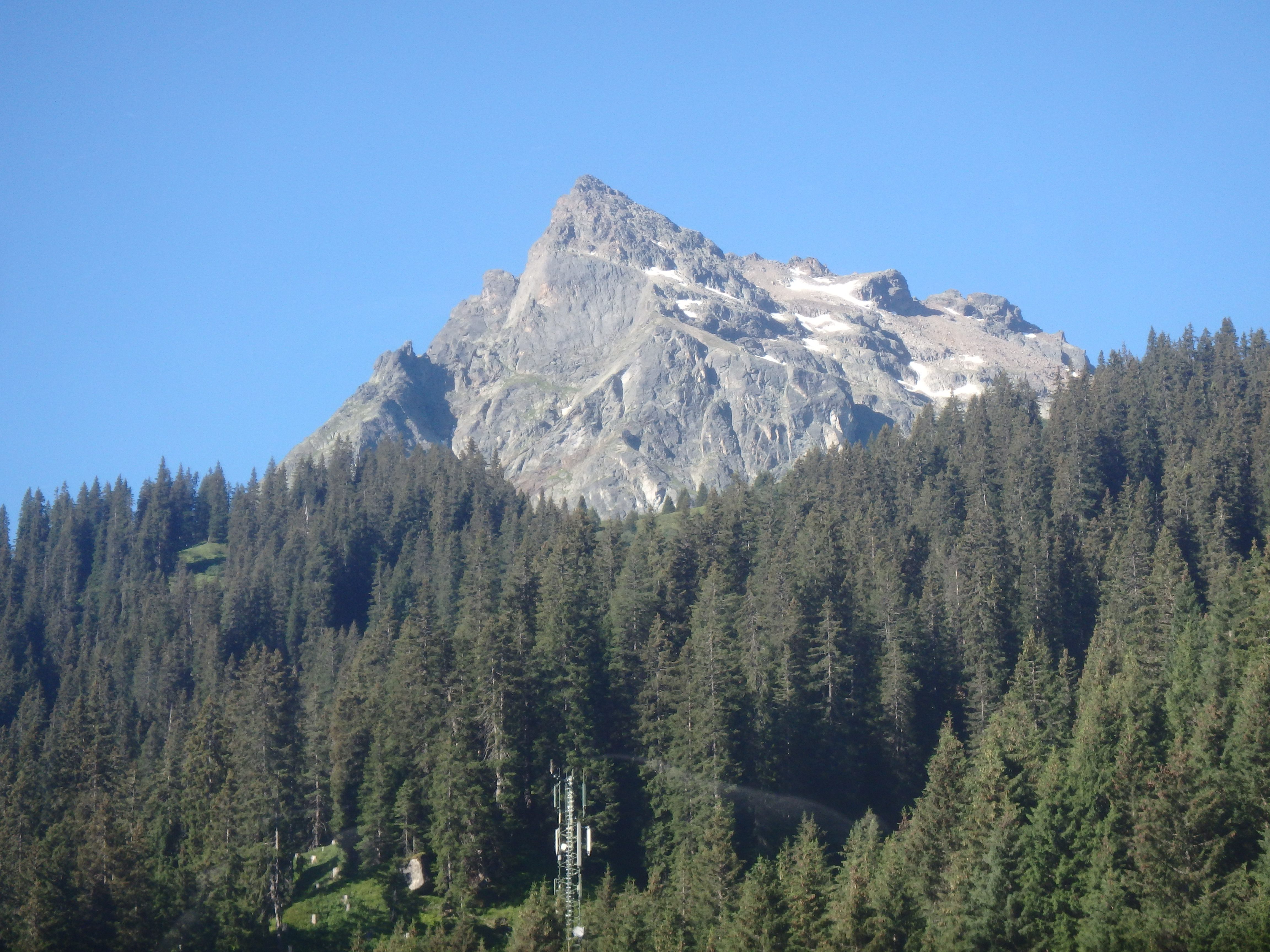 Madrisa, 2016, Austria
Madrisa is just below 3,000 meters and it was a beautiful hike and climb with two Junior Mountaineers. 
Exhausting, but a great adventure. 
Piz Buin, 2017, Austria
Piz Buin is 3,312 meters and both in winter and summer a popular summit in the Silvretta mountains. It is not difficult to climb but requires glacier skills. 
We had perfect conditions and it was a great pleasure to climb this peak with Colorado Jack. So great actually that we had to return the following year.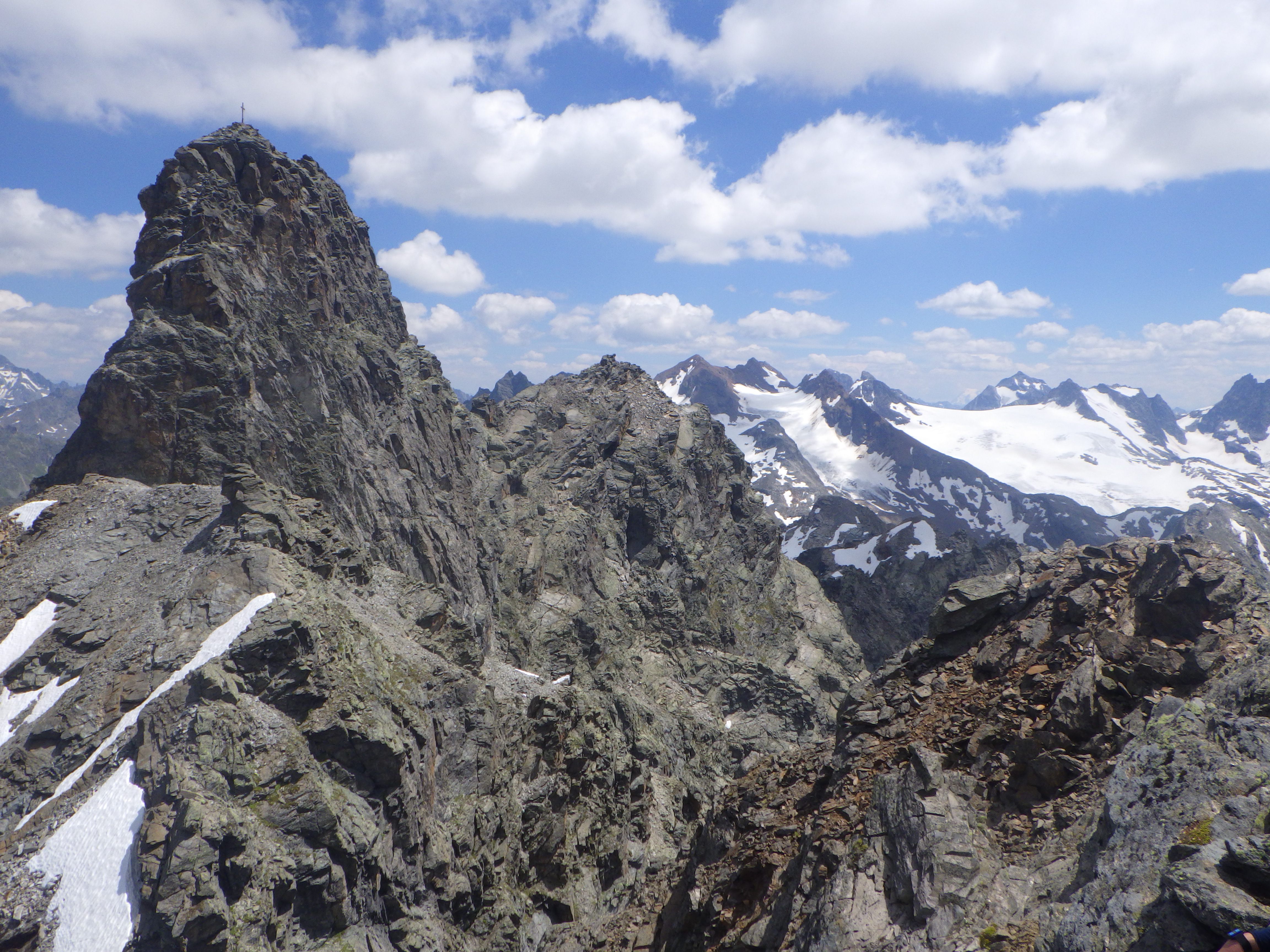 Gross Litzner – Gross Seehorn Traverse, 2018, Austria
Back in the Silvretta mountains with Colorado Jack. Great traverse of Gross Litzner ( 3,109 meters ) and Gross Seehorn ( 3,122 meters ).

A long, but very rewarding tour. 14 hours with Grade IV climbing sections and again with perfect conditions.