There is not much you need to get started with Ghana Mountaineers. For the easier hikes, some good, comfortable shoes and a comfortable backpack are enough. And even if you want to begin climbing with us, you don't need much more than that to get on the rock.
Most of the equipment can be borrowed from us, also for overnight hikes and camping excursions. However, if you seriously want to get into hiking and climbing and want to join more often, we recommend to start acquiring some basic gear and equipment.
Below are some lists of essential stuff for some of our activities. These lists might vary sometimes, but they give you a good idea of what is needed.
Always a good idea is to bring along a set of clothes to change into for the way back in the bus. Makes the ride so much more comfortable. 
In case of an existing medical pre-condition ( asthma, allergies, etc. ), you MUST bring your required medication and you have to inform the guide about where you carry the medication and how it is used.
Day Hikes
Good comfortable shoes, preferably hiking boots
Backpack, big enough to carry your drinking water and personal stuff
We recommend calculating 1 liter of water per hour hiking
sun protection ( hat, lotion )
snacks for the breaks
Multiple-Day Hikes / Camping
in addition to day hikes:
bug repellent
torch light, preferably headlamp
sleeping mat
camping cutlery
change of clothes
toiletry items
Tents and other camping equipment are provided by Ghana Mountaineers.
Climbing
in addition to day hikes:
climbing harness
climbing shoes
helmet
belay/rappel device
2 x locking carabiners
1 x 110 cm slings
2 x 60 cm sling
1 x 50 cm prusik sling
1 x 110 cm prusik sling
All of the above can be borrowed from GM (Ghana Mountaineers).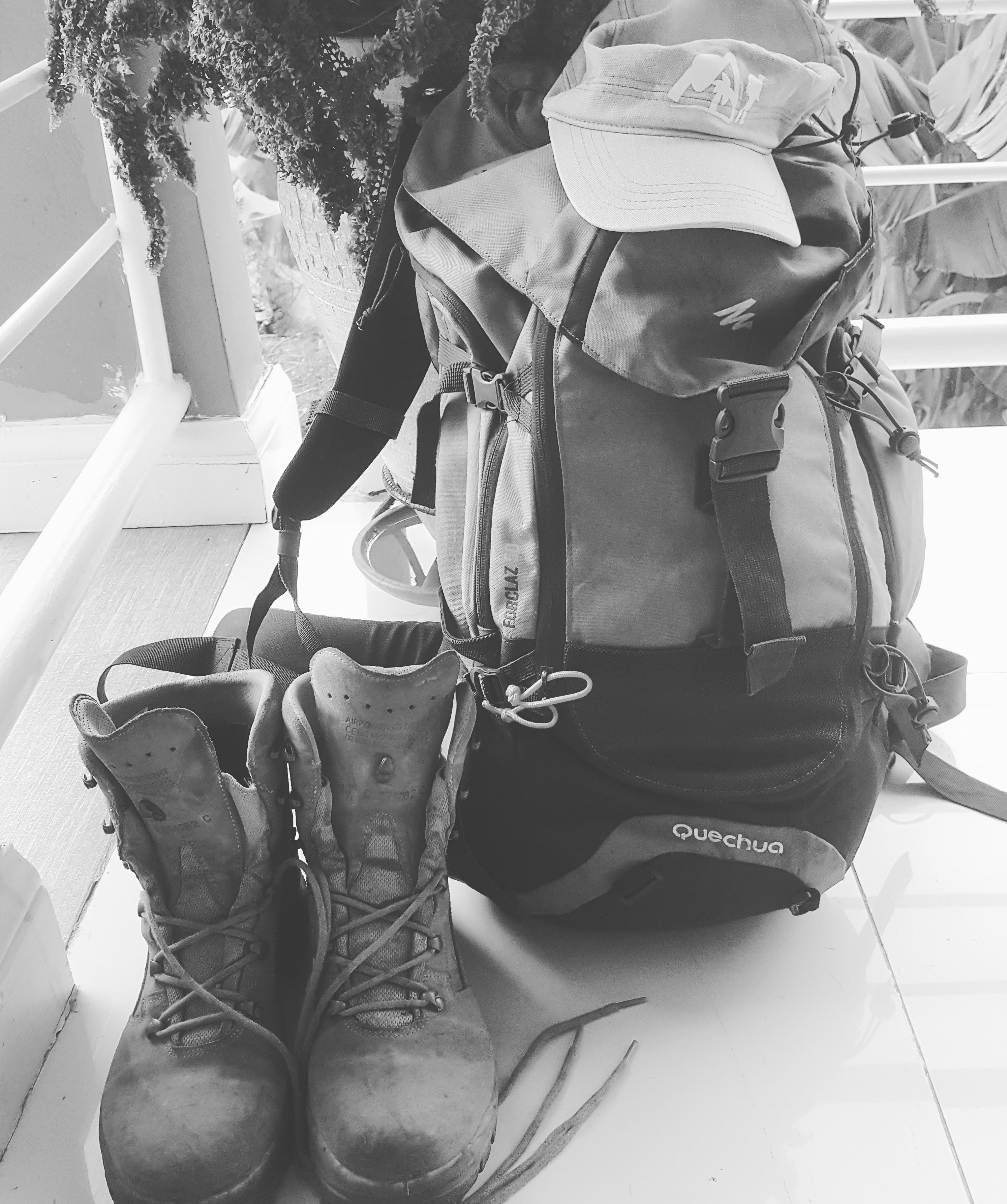 Nice to have:
pocket knife
fire steel
tarp
triangle cloth
whistle
rain jacket